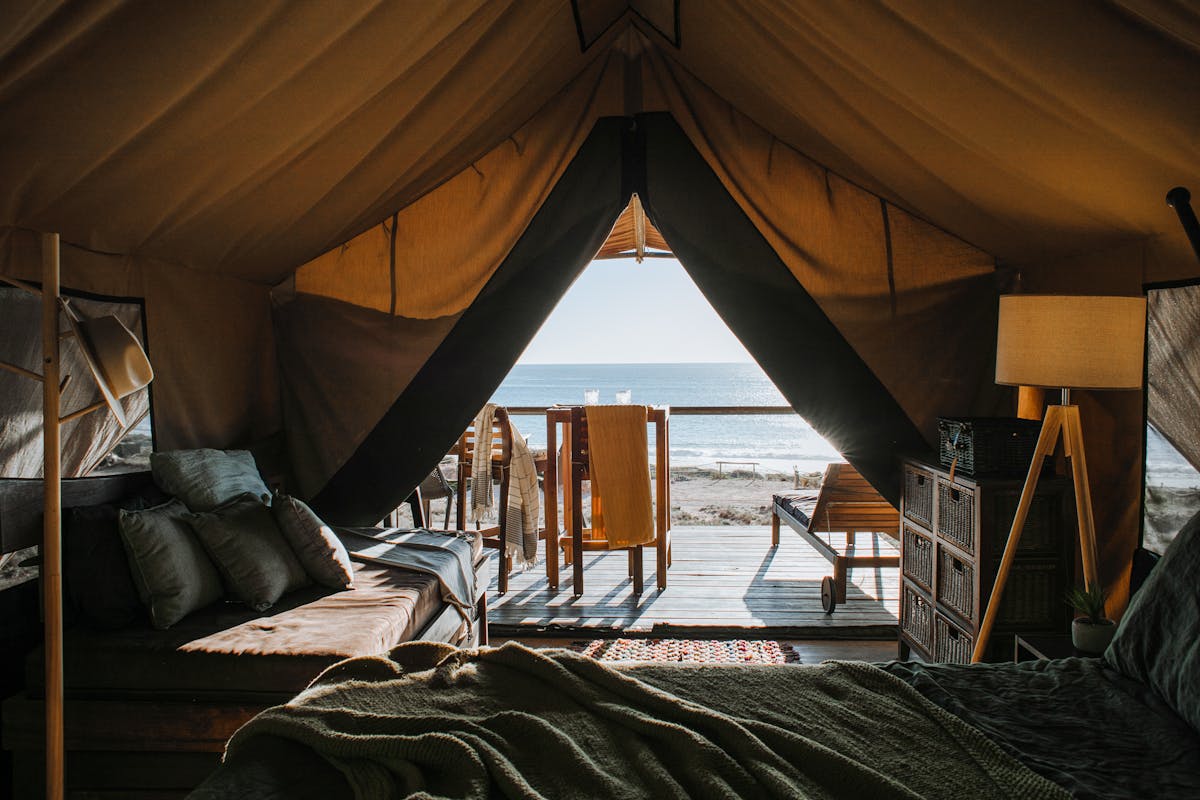 The mattress industry is a multi-billion dollar global market that is continuously growing. Its vastness can be both beneficial and challenging for independent mattress stores that want to succeed in the business. How do mattress stores stay in business when they must compete with deep pockets of larger chains, bedding shops, online retailers and home shopping networks?
When competing against big-box stores and major chains, customers often feel more secure buying from such established businesses. For the independent mattress store, it's important to leverage digital tools and tools such as in-store events to stand out from the competition. Utilizing technology such as organized product comparisons and a clearly defined brand unique will empower modestly sized companies to differentiate themselves from larger players. This can help persuade shoppers that purchasing from an independent store is their best deal.
Another strategy that works well for any size business, is personalized customer service. Online stores have made it incredibly easy for customers to shop with sheer convenience however, these platforms lack the expertise of an experienced salesperson who can help lead customers toward making better aligning decisions. Independent mattress stores thrive on educating their customers around sleep needs and helping them find a bed that best fits their individual needs which keeps customers loyal while inspiring them to recommend the store to family and friends as well as post positive reviews on Yelp or other related platforms.
For independent store owners, still another strategy involves establishing relationships with local vendors or even manufacturers directly for discounts on products or warranties when selling specific brands of beds or even in general merchandise such as pillows or sheets sold in the store. Creating a loyalty rewards program is another avenue worth exploring. By giving clients points with each purchase made at their store encourages repeat visits and introduces new products by partnering with vendors which helps them keep competitive prices in check while offering quality products.
Successful mattress businesses understand every market's nuances and are committed to reflecting those differences in their choices of services and solutions they offer - They know that's what sets them apart from larger competitors and keeps devoted customers coming back again.
What challenges do mattress stores face?
M attress stores face a range of unique and varied challenges. In the modern market, mattress businesses must strive to remain competitive in order to be successful. This is particularly true for stores that specialize in selling mattresses that are presented as premium products available for a higher price than average.
One of the main challenges faced by mattress stores is providing consumers with enough information to make an informed choice. There are now a huge number of different types and sizes of mattresses, and consumers have limited knowledge when it comes to making the right choice. As such, mattress stores must provide comprehensive product descriptions as well as detailed advice on the best mattresses for certain sleepers or certain budgets.
Another challenge faced by mattress stores is staying ahead of the competition. On traditional markets, online retailers are becoming increasingly popular and offer their own advantages over physical mattress stores such as having better prices due to their lower overhead costs.To remain competitive, it is essential for traditional mattress stores to stay up to date with industry trends and developments in order to ensure they provide an attractive, efficient service which will encourage customers to purchase from them instead of from an online retailer.
Finally, mattress sellers must take luxury into account when designing store displays, sales pitches, and marketing campaigns as this is one way they can remain ahead of competitors who offer cheaper alternatives. Stores who stay on top of style trends are often more successful in convincing shoppers to invest in more expensive items which leads to higher revenues overall. To do this effectively storeowners must have excellent knowledge on new stock arriving and carefully curate displays based on this information.
What strategies do mattress stores use to drive sales?
Mattress stores are businesses like any other, and to draw in customers and make a profit, they need to be creative with the strategies they use to drive sales. It's no surprise then that mattress stores have turned to various tactics that not only get customers in the door but also encourage them to spend more.
One of the most powerful tactics used by mattress retailers is advertising through various channels such as television, radio, billboards, and online campaigns. By creating ads that are both appealing and informative, mattress stores can attract shoppers from all walks of life who might otherwise pass by their store. Additionally, a strong digital presence allows them to target potential shoppers more precisely without the costly investments of traditional print or TV ads.
Another trick mattress stores use is offering discounts. With so many brands and models available on the market today, potential customers are naturally tempted by deals and discounts. For instance, mattress stores commonly tier their prices according to size or quality, making it so that customers can find a bargain without sacrificing comfort. Along with this strategy comes loyalty programs which reward returning customers with discounts or other types of giveaways like free pillows or sheets.
Lastly, regional events are often hosted by mattress stores in order to connect with their local community as well as drive sales within it. During such events new products often take center stage along with prizes for games that might be held during these promotional activities. Taking part in local events also helps increase customer trust in the mattress store – an aspect that ultimately encourages more shoppers through their doors.
What advantages do mattress stores have over online mattress retailers?
The modern consumer has many options when it comes to choosing a new mattress for their bedroom. The traditional mattress store is still a valid option but online retailers have been on the rise and offer customers more convenience and competitive prices. But what serious advantages do mattress stores have over online mattress retailers that might sway the prospective buyer?
The first major advantage of shopping in a physical store, rather than online, is the ability to physically try out a number of different mattresses before making a purchase. Making such a significant purchase without actually testing out the product in person can leave buyers with buyers' remorse when they unpack their new mattress and realize it wasn't quite what they were expecting.
Second, buying from an actual store allows customers to get instant gratification instead of having to wait for their mattress to be delivered weeks later. Too often we shop online expecting our order to be delivered quickly only to find it stuck at customs or otherwise delayed, sometimes for weeks on end. Furthermore, some items may require assembly or installation and working with someone face-to-face can guarantee that any issues are dealt with quickly as opposed to trying to troubleshoot problems over the phone below or working alone at home.
Finally, buying from an actual store brings with it the added advantage of being able personalize services like delivery times and take advantage of special offers from time to time like trade-ins or discounts on accessories such as pillows or bed frames. Online mattresses can also ship overseas whereas some physical stores may only provide domestic shipping options. Ultimately, buying a mattress in person gives shoppers more control over their experience so they can better make decisions that best suit their needs rather than relying on suggestions from unknown sources or aggregated reviews left by strangers.
How do mattress stores differentiate themselves from competitors?
Mattress stores have to find ways to separate themselves from competitors in order to remain competitive and successful. From clever marketing strategies to offering unique products, mattress stores can ensure that their business stands out from others in the market.
One way for mattress stores to differentiate themselves is through innovative marketing tactics. Creative campaigns, such as those that feature memorable images or anecdotes, often grab the attention of customers and pull them into the store. Having loyalty programs or discounts that set them apart from their competition can also be beneficial and help businesses gain a devoted customer base. Additionally, word-of-mouth advertising can be especially effective if customers are consistently enjoying a good experience at a mattress store.
Another important factor is providing unique products that can't be found elsewhere. This could mean offering special discounts on specific mattresses or having collaborations with other firms to produce exclusive mattresses. Quality should also not be overlooked because this can be the decisive factor when it comes to customers making their purchasing decisions. When it comes down to it, customers value getting quality sleep at an affordable price and this should always be taken into account as well when attempting to differentiate your store from others in the marketplace.
How do mattress stores handle returns and refunds?
Our beds are some of the most important furniture in our homes, and buying the right mattress is essential to our health, comfort and sleep quality. With that in mind, it's common to want to know what a mattress store's return or refund policy looks like.
When buying a new mattress, many stores allow you to take it back without questions asked in a certain period of time. The store will usually let you choose between an exchange or a refund when returning the item. While some stores require proof of purchase for returns, others may even accept the return without any paperwork. Furthermore, many stores have no-return policies for items purchased on clearance or other discounted items; these items typically can't be returned or exchanged for any reason other than if there was an issue with the quality of the product.
On the other hand, refunds may be processed entirely differently depending on the store's policies and procedures. For example, some stores may issue refunds via cheque while others may do so via cash or credit card payment which depends on how you made your original purchase. It is essential to check with every mattress store while shopping around that you wish to buy from so you can make sure their return and refund policy works with your budget and preferences!
What advantages do brick-and-mortar mattress stores have over online mattress retailers?
When it comes to buying the most important item in any bedroom, it's important to do your research. With the dominance of online shopping, mattress stores have had to come up with innovative ways to compete with their online counterparts. Brick-and-mortar mattress stores, while seemingly outdated and arduous, offer shoppers a unique advantage over their virtual competitors.
One of the biggest advantages brick-and-mortar stores have is personalized service. These in-person stores are staffed by experts who are trained on all of the products offered, allowing them to inform customers about their options and provide insight into which mattress may be best for an individual's needs. This benefit allows those shopping for a mattress to test out different types before settling on the one that works best for them-- something that isn't possible when selecting from a webpage description of a product.
In addition to personalized customer service, brick-and-mortar mattress store shoppers can avoid potential buyer's remorse by getting a better idea of what size mattress acts best for their needs. With so many sizes and styles, shopping in a physical store allows customers to experience the products at various sizes and get an up close look at what they will ultimately be bringing home. Additionally, these shops often offer discounts and specials that are unavailable in an online setting - another benefit of choosing to shop at a brick-and-mortar store instead!
Overall, while online shopping is convenient and offers ease of access in many regards, there no denying that when it comes to purchasing mattresses - or any furniture or home decor items - nothing quite beats visiting your local mattress store firsthand! Brick-and-mortar stores offer personalized customer service unavailable anywhere else as well as increased availability when it comes to potential discounts or specials.